7 Questions to Ask a Ford Dealer in Racine, WI Before Buying
Posted Monday, May 17, 2021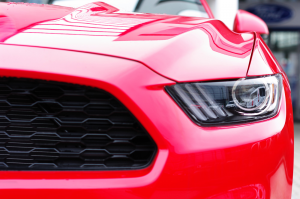 If you're looking for used sedans or used trucks for sale in Wisconsin, you won't get a good deal unless you know what to look for.
Buying used cars is as simple as visiting a Ford dealership and learning about your options. When visiting a Ford dealer in Racine, WI, you'll be presented with several models, warranties, fees, and other things that should be considered before buying a vehicle.
To make things easier, you can ask a dealer several things to get a better understanding of your options. Here at Gates Auto, we know all the essential information you should learn about to find the perfect vehicle for you.
Read on for 7 questions to ask a Ford dealer in Racine, WI before buying!
1. Is the Vehicle on the Lot?
Before buying used cars, the first thing you must find out is if they're on the lot. This is crucial because if a vehicle isn't on the lot, you won't be able to see it personally. Not only will this make it more complicated to purchase, but it'll also prevent you from knowing whether it's right for you.
When a vehicle IS on the lot, you can expect to see both the interior and exterior up close. You can also enter the vehicle to get a feel for things. Different Ford vehicles come with unique features, so this is a good time to see what a vehicle offers.
2. What Is the Total Cost?
One thing that many people don't find out until finalizing a transaction is how much the vehicle actually costs. The sticker price of the vehicle isn't always the full amount that you'll need to pay, so it's best to find out what the total cost is before going forward. 
Some of the other things you can expect to pay are the sales tax, title, tags, and dealer fees. You can find out how much a title and tags will cost outside of the dealership, but the sales tax and dealer fees will vary depending on the vehicle.
3. Does It Have Aftermarket Parts?
Many people have the misconception that aftermarket parts are low-quality and reduce the value of a vehicle. Although aftermarket parts are often used to replace things in vehicles, many of them are better than the original equipment from the manufacturer.
Asking a Ford dealer in Racine, WI about a vehicle's aftermarket parts will help you figure out if the price is appropriate. If a vehicle has a lot of aftermarket parts that cost less than the original parts, you can expect the vehicle to cost less and vice-versa. 
4. How Many Miles Does It Get?
The mileage on vehicles is affected by various things, but some vehicles have better mileage than others. Whenever you're interested in a vehicle, ask a Ford dealer in Racine, WI about how many miles it gets in different conditions.
A vehicle could get 30 miles per gallon (MPG) on a highway and 25 MPG in the city. Another vehicle could get 20 MPG on the highway and 15 MPG in the city.
The more miles a vehicle can get on a gallon, the less money you'll have to pay for gas.
5. What Are the Financing Options?
Visiting Ford dealerships is the best way to find out how much a vehicle costs and it allows buyers to find out what the financing options are. Vehicle financing revolves around making payments over time, usually several years.
When buying used trucks and sedans, Ford dealerships typically offer different options to increase their audience. In many cases, you can get a longer repayment period while paying more interest. Shorter periods often come with lower interest rates.
6. What Does the Warranty Cover?
Similar to financing options, you find several types of warranties for different Ford vehicles. When buying used trucks for sale in Wisconsin, getting a vehicle with a decent warranty will ensure you save money if something happens to the vehicle.
A Ford dealer in Racine, WI will typically offer warranties that allow you to trade in a vehicle if it breaks shortly after buying it. You can also get repairs at discounted rates, you'll just need to look into their options.
Find out exactly what the warranty covers so you don't get surprised later if you run into problems. Should you have a problem with a vehicle, your Ford dealership in Racine, WI will ask you to explain everything.
7. Can I Have an Extended Test Drive?
One of the last things to ask when visiting Ford dealerships is if they allow buyers to have extended test drives. Whether you're in Racine or are buying from a Columbus Ford WI dealership, you shouldn't have a problem getting an extended test drive.
An extended test drive ensures you have enough time to determine whether a vehicle is suitable for you. Depending on the Ford dealer in Racine, WI, you may be able to keep a vehicle overnight. However, the process will vary when buying used vehicles.
If you're able to get an extended test drive, take advantage of it and drive the vehicle as often as possible. It's best to drive it on both the highway and in the city to see what its mileage is like.
Visit a Ford Dealer in Racine, WI Today
After reading this article, you now have a better idea of what you should ask a Ford dealer in Racine, WI when buying used cars.
When visiting Ford dealerships, ensure that you look into a variety of different Ford vehicles. Even if you have a specific model in mind, looking at other options can help you save money while getting something that suits you.
Browse our pre-owned inventory to find several affordable Ford vehicles with various financing options!