Gates Auto Selection of Chevy: Used Cars
Posted Friday, Jul 02, 2021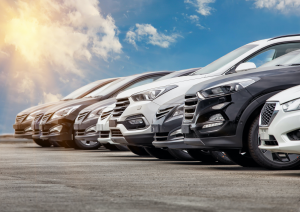 Are you currently in the process of shopping around for a new car in the Columbus, WI area? Do you find yourself overwhelmed by the number of Columbus, WI car dealerships that you have to choose from? If so, then you need to learn all you can about Gates Auto's selection of used cars!
Gates Auto is the best-used car dealer in the state. As Wisconsin's largest indoor showroom, we take immense pride in those that consider buying a car from Gates.
See below for an in-depth guide on how Gates Auto can help you find the Chevrolet of your dreams, as well as many other makes and models that you might be looking for.
Why Buy Used Cars
There are many people out there that doom their car shopping experience from the start. They pigeonhole themselves into only looking for new cars. However, there are several drawbacks to buying a brand-new car.
First, the upfront cost will be tremendously more money than if you were to purchase a used car. Why lock yourself into paying thousands of more dollars for the latest Chevy Silverado, when you can get your hands on a pre-owned Chevy Silverado and pay far less?
Second, you'll be forced to pay higher taxes than if you purchased a used vehicle. Sales taxes are based on a percentage of the total cost of the car. The state of Wisconsin collects 5-percent of the purchase of the vehicle. Since the new car costs more than a pre-owned vehicle, the sales tax will be much more.
Third, buying a brand-new vehicle will lower the resale value of your car. Believe it or not, a new car loses 20-percent of its total value the very moment that you drive it off the car dealer's lot. Meanwhile, used cars hold their value exceptionally well. You'll get a higher return on your investment, as used cars depreciate at a much slower rate than new cars do.
Why Gates Auto is the Best Choice
Perhaps you're looking for trucks for sale in Madison, WI. Maybe you want to explore all of the options you have for your new family vehicle. Whatever the case might be, Gates Auto has you covered. See below for reasons why Gates Auto car dealership is the best choice for all your Chevy needs, as well as any other car brand you're looking for.
Customer-First Mentality
We find that many Columbus, WI residents are disappointed by the car dealerships that they've visited before buying a car from Gates. 
As you might expect, car dealerships of lesser quality are focused on their own pockets. The salesmen may have tried to push you towards a more expensive car for no other reason than giving themselves a higher commission.
That isn't the case here at Gates Auto. We're focused on providing our customers with value, which is why we only sell pre-owned vehicles. We have extensive experience serving the Columbus area and are focused on providing the highest quality service to our customers possible.
Do you have questions about the car buying process? We're happy to help! Give us a call to speak to one of our representatives and get the answers you're looking for. We'll place them in terms you'll understand while helping you find the perfect fit for your needs.
High-Quality Vehicles
For some of you, you have completely ruled out shopping for a brand-new car. You want to go the pre-owned vehicle route (pun intended) to maximize your return on investment.
However, as you may have found out the hard way, the quality at some used car dealers can be suspect at best. Again, some used car shops are only focused on maximizing their profits, not fitting you with the right car.
Here at Gates Auto, our commitment to our customers is proven through our business model. We have great and extensive relationships in the dealer community, which allows us to purchase a large variety of high-quality pre-owned vehicles with exceptional value. 
Whether you're shopping for trucks for sale in Madison, WI or looking for a professional-looking sedan to drive to your job, we've got you covered. Be sure to shop our inventory online and see for yourself!
Huge Savings
Regardless of what kind of vehicle you're shopping for, there's one factor that ranks high on everyone's priority list: the price of the car.
Rightly so! the price of the vehicle will determine how much you'll be paying towards your car loan each month. First off, we recommend creating a budget before you start your search.
Once you have the budget, it's all about finding the highest value for that price point. Gates Auto can grant you that, thanks to the high standards we have for purchasing pre-owned vehicles from our contacts in the area.
We focus on purchasing vehicles from lease returns and new car trades, which allows us to sell vehicles with an astounding return on your investment. 
We can help you along with this process as well. You tell us what your budget looks like and we will help you find some options that fit it like a glove!
Use Gates Auto Online Inventory for Your Search
Now that you have seen an in-depth guide on why Gates Auto is the best fit during your car search, be sure to use this information to your advantage.
Be sure to read this article for more information on how you can drive away with your new car happy, even if you have bad credit.
For more inquiries, please be sure to reach out to us via our contact us page and we will be happy to assist you further.