Looking at Used Cars for Sale: Racine, WI Has Endless Options
Posted Wednesday, Sep 15, 2021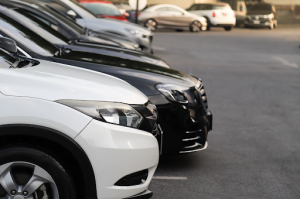 New cars may seem like a good investment, however, their price tags are not attractive. If you're looking to find a new set of wheels that can help you save money you might want to explore the used car market.
There are many facets to this market because you need to put time and research into any transaction. One of the best tools for when you're looking at perspective used cars is to always work with a reliable dealer. If you are looking for used cars for sale in Racine, WI look no further than Gates Auto.
We want to help you navigate purchasing a used car, so keep reading to explore your total guide to purchasing used cars.
Options to Gain Value from Used Cars
There is plenty of untapped potential in used cars. Prospective buyers need to keep in mind that sometimes the remaining value in a car is only from certain parts of the car.
If a car is old or had problems from an accident they have it stripped for parts. This allows individuals to find value in used car parts. They determine value by the resale of a car's entire body or car parts.
How to Navigate the Used Car Market 
Buying a car used is typically a smart investment. That is because cars are constantly depreciating assets. As you begin to drive your car it rapidly depreciates.
Over time this rate of depreciation decreases. Making a slightly used car much more inexpensive than one right off the lot. Even if they are the same year, make, and model a slightly used car is a much savvier investment. 
Used cars don't mean broken-down vehicles. Often car dealerships involve new or slightly used cars in leasing programs. These often cycle through cars for a short period of time before they are then sent back for resale. This means that a car may have only been on for two or three years.
When navigating the used car market it's important to look for a used car dealer that has many options. These options give you a greater likelihood that you will find something low mileage and in great condition.
Best Time to Buy 
Every year a new fleet of cars filter through dealerships to a used car lot. However, used cars or trade them in all of the time. Although there is a constant flow of new cars on the lot, there are still more favorable times to buy a used vehicle.
When a dealership is having a large sale on new cars many drivers will likely trade in their old car while cashing in on a promotion. Around memorial day and Labor Day, you see these holiday sales pop up and a new stock of used cars go onto the used car lot.
Seasonally, you will see more cars is being traded-in between September and October. This is because it is the end of a model year and many dealerships are seeking opportunities to get more space on their lot before a new shipment comes in.
Find a Reputable Seller
It's important when looking for used cars for sale that you can find a reputable seller. Here are some checklist items to help you ensure that you are working with well-valued vehicles and well-valued workers.
CPO Cars 
Whenever you purchase a used car you were taking a calculated risk. You can reduce this risk by solely looking at CPO cars. These vehicles are more reliable.
If you were trying to find a reputable seller you want to ensure that they offer CPO cars. Certified preowned vehicles (CPOs) have been thoroughly vetted and inspected.
In many cases, these cars will also come with some form of warranty coverage. This is in place to ensure that you are not stuck if the car breaks down all week into the purchase.
Look Into Your Financing 
Another opportunity you can do to help ensure that your dealer is offering good financing is to pre-qualify for a loan at your bank. You'll be able to compare the financing terms of both offers to ensure that you are not being pressured into a bad deal by the dealership.
When it comes to financing you want to make sure that you were getting the best financial program possible. By putting research into your investment before you go to the used car lot you were able to increase your prospects.
Look Into Reviews
One of the best ways to get the down-low on any dealership is to check out the customer reviews. Online reviews are a great way to survey the polar end of the business. Consumers are much more likely to publish online if they had a phenomenal or terrible experience.
These customer reviews will allow you to have a first-hand account of how and Company treats its patrons. No one is a more reliable review than your fellow used car buyers. 
By looking at customer review sites you're able to get an inside scoop on how businesses handle customers at a company. However, you wanna look at external review sites, not just reviews advertised on the companies website.
Know Your Needs
Oftentimes employers will eagerly direct you to a poor deal by sugar-coating their offer. That is why it is important to go into the dealership with a plan. You must be throughout in deciding what kind of vehicle you want to invest in. 
If you are trading in your car you need to do your research on the value of your current vehicle and the price point and the desired vehicle. Sales representatives train diligently to persuade buyers to get the most profitable car on the lot. You can maintain control of the car lot by being intentional and prepared as you go into a sale. 
Here are some features that you need to have in your preparations. This will help you to focus as you embark on your buying experience. 
Vehicle Size 
Car manufacturers use a standard set of categories to classify vehicles. These categories specify the features, specific to space and storage capabilities. These are the categories used to define vehicle size: 
Economy/compact

Midsize

Fullsize
The size of your vehicle can make an impact in a minor or major accident. These vehicles typically have a higher safety rating, more protecting features, and additional comfort.
The size of your vehicle depends on your lifestyle. When you were helping pick a vehicle you wanna make sure that it adheres to your day-to-day routine. If you are running a carpool or carting around big items frequently you may want to look into a larger vehicle.
Economy and Compact
Economy and compact cars are lightweight vehicles. These are simple cars such as sedans. They are a convenient fuel-efficient option if you are looking to purchase a new vehicle. 
These cars are smaller vehicles that range from 4240 mm to 4500 in size. The fuel efficiency of these cars is based on the contrast between the power of their engine. Engine capacities can range from 1.4 to 2 liters. 
Midsize
These vehicles are for small unit families and comfort. When it comes to getting some extra space midsize vehicles to allow you to transport, without discomfort. 
These cars are uber compacted vehicles that have large storage compartments. These cars operate on four-cylinder engines. They comfortably carry four to five passengers. These four-door cars help to make additional legroom. 
Fullsize 
Full-sized vehicles have a larger interior volume. They have a greater cargo and passenger capacity. These cars are usually station wagons, however are not necessarily SUVs. If your family is growing you will want to seek out a car like this that can manage people and luggage. 
Car's Mileage 
A car's mileage is an indicator of how often a car is driven. Cars slowly deteriorate as more miles are put on them. A car's mileage is the number of miles a car has traveled. 
When purchasing a car you want to ensure that it has not been neglected or overused. A common rule of thumb to use when looking at used cars is to permit 12,000 miles per year. Cars that have not been driven often are not well lubricated and in poor shape. 
Different Features 
There are common features to check for when looking into purchasing a used car. These typically include a total systems check. You want to ensure that all of the following are operational: 
Engine 

Tires

Lights

Radiator

Exhaust

Brakes
These are vehicular features that are essential for a car to run. However, even buying a new car you may want luxury features. Even when looking at used cars you can look into different attributes. 
For example, if you are looking at a newer used car you can find a car with features like Bluetooth and GPS navigation systems. These systems can increase a sense of comfort and make your car more technologically advanced. 
Newer cars typically come standard with an AUX connection and USB charging station, however, if these are features you want in your vehicle you should communicate that preemptively in order to narrow your search. 
If you do want these bonus features, but to keep your options as open as possible when shopping you should look into the market value of upgrading a pre-owned vehicle with these amenities.  
Understand Value Price-points
The value of a used vehicle is typically from the car type, the age of the vehicle, and its current condition. A newer car is going to be more expensive so when you're building your budget it's important to keep in mind what the car's condition is compared to the price-point.
Some cars age more gracefully than others and can retain their resale value for a longer period. This is why there's no simple rule of thumb to help you pinpoint the perfect price point for a used car. There are many opportunities for you to seek expert and outside opinions and decide your budget based on your options.
Before you go into a used car dealership you want to make sure you know your maximum budget and how you would assign value to different cars on the lot. This will allow you to navigate used cars dealerships.
Appraise the Used Car 
Vehicle appraisals are very important, understanding the value of a vehicle is allows you to avoid getting swindled. They allow an expert in the field to examine a particular vehicle and establish a supportable market value.
Appraisers are able to assign an estimated dollar value to this vehicle. This allows you to go in and assess if you are paying a fair price for a used vehicle.
Having a vehicle appraised will add credibility to the vehicle. It is in the best interest of sellers at used car shops to appraise their vehicles to help them gain credibility amongst potential buyers.
Balance Between Age and Money 
There is a certain balance between age and money. At a certain point, a car becomes vintage and begins to go up in value due to how rare it is on the market. Typically these cars are not going to be at resale lots. So you can use a pretty linear projection to assess how old the car is related to how much it's worth.
The older you go the cheaper the car will be. However, you need to look at your vehicle as an investment and think about how soon you'll need a new one and how many repairs this one may require. Cars with a high mileage per year rate are more susceptible to wear and tear.
Of course, there's no need to spend an absorbent amount of money on a used vehicle. You want to buy something that you know will be reliable. However, paying extra for an extended warranty and service plans may give you peace of mind.
Research Vehicle History 
Picking a vehicle off a used car lot takes a lot of research. Cars may not always appear to be in the best condition. There are plenty of opportunities for you to gather information about perspective vehicles so that you can make an informed decision.
Review Free Vehicle History Report
Vehicle history reports are a very important feature of reviewing a potential purchase. Many car dealerships offer you reports. However, there are plenty of opportunities to retrieve a free vehicle history report for your records.
This report will detail if the vehicle is been in an accident, all of its maintenance records, and how many owners the vehicle has been filtered through.
Conduct Additional Research 
Conducting additional research can present itself differently. You may consider contacting any previous owners or checking for previous recalls. 
These are unique ways to look more into the history and usability of the car. With so many sellers focused on getting cars off the lot, it's important to know that you are making a wise choice. A lot of this concern can be alleviated by using a reliable reseller such as us. Here are some ways to conduct additional research before you buy: 
By doing your research you can better prepare yourself to make this big financial commitment. 
Contact Previous Buyers
If you opt to conduct additional research on your potential purchase some dealers may provide you with the contact name of the previous owner. If it's a formerly rented or leased vehicle this name may be on the title.
Previous buyers can help you ensure that the information you're being told by the car dealership is factual. Previous buyers can help you by pointing out any kinks the car may have as well. If a car tends to be a ride or makes a certain squeaking sound when it hits a certain mile per hour these trends previous buyers pick up on and can share.
Look Into Open Recalls
The NHTSA website will allow you to research any open recalls. A product recall is when a company states to retrieve any defective or potentially unsafe products from consumers. Often if they are in the resale process they might be missed by a product recall.
Doing your independent research can help you ensure that your product is safe to use. All that you need to ensure that your vehicle is not a part of an open recall is the vehicle's 17 digit identification number.
Complete an Inspection 
Even if you were working with a reliable car dealer you might want to outsource for an inspection. By bringing someone in you're able to get a fresh set of eyes on the used car before you buy.
Getting a complete inspection done on a prospective purchase will allow you to know where your money going. Some cars are from used car dealerships may have some kinks that can be improved by mechanics.
If you want to ask a mechanic to come out and give a detailed inspection you can use their information as ammunition to help you find a better price point. Any issues they might find can be easily fixed and help lower your expense. 
Complete a Test Drive 
Test drives are the best opportunity for you to get behind the wheel and see if a car drives properly. They allow you to take note of certain kinks or any items that might need to be repaired.
Be mindful while you drive a car during a test drive. A car that pulls to a particular side may show signs of previous damage. You can look at the dings and door jams in a car's bodywork very closely during this time as well.
One of the most poorly reported attributes of used cars is water damage. When individuals buy online and skip the test drive they don't acclimate themselves to potential smells such as mildew, which can indicate previous water damage.
In addition to this checklist of features to inspect during your test drive, you can also acclimate yourself to the vehicle. Not all cars drive the same so a test drive allows you to see if the car is right for you.
Come With A Checklist
Before you begin communicating with a used car dealer you want to make sure you have an iron-clad checklist. Not only will this allow you to work better with your dealer but it will allow you to narrow your search to hone in on cars that fit your needs.
Your checklist should come with a wish list of features, vehicle size, and ideal age and mileage. Outlining these before you step onto the light will help ease your car buying experience. It will also make it much easier for a used car dealer to work with you to find your perfect car to drive off the lot.
Explore Used Cars for Sale In Racine, WI Today
Our facility comes fully equipped with vetted vehicles that you can drive off the lot today. We have done our research so you don't have to. We want to help you find your dream vehicle at a dream price.
We are able to present you with a full lot of cars that can fit the need of any driver. Look no further than us when exploring used cars for sale in Racine, WI. 
Connect with us to take cars for a test drive and find your next vehicle.