Things to Be Aware of When Buying a Used Car: Wisconsin Buying Tips
Posted Friday, Oct 15, 2021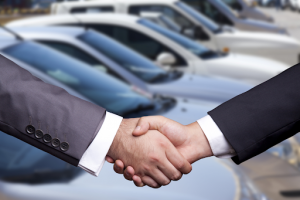 Are you looking to save money on your next car purchase but don't know where to start? Buying a used car may be a great idea if you know where and how to shop for one.
Though new cars come with the latest technological features, they depreciate quickly. A used car costs less and has lower insurance rates when compared to a new vehicle. You won't have to pay extra fees and enjoy the original warranty, provided it is valid.
While you may want to enjoy these benefits from a used car, you should be cautious as you buy one. Discussed below are seven things you should consider when buying used car Wisconsin:
1. Figure out How You'll Pay for the Used Car
Set a budget for buying a used car in Wisconsin to avoid spending beyond your limits. You should also consider repair costs if the vehicle is out of warranty and is in bad shape. The car purchase should take close to 10 to 15 percent of your annual income to avoid running into debt.
Figure out how you'll finance the car if you don't have money to pay for it upfront. Financing the vehicle through a dealership may offer you incentives such as lower interest rates and cashback. The dealership may also pay for all the expenses incurred in licensing, paying sale taxes, and transferring the car title.
You may also seek a loan from a bank or a non-banking financial company to buy the used car. Weigh their terms and conditions against your ability to pay the monthly installment before taking the loan.
2. Choose a Place for Buying Used Car Wisconsin
Ideal places for buying a new, used vehicle include franchised used car dealers, used car superstores, and independent used car dealers. Others include buy-here-pay-here dealers and private party sellers.
Though their rates are high, franchised dealerships offer a seamless buying process and have broad access to lenders. Used car superstores will handle your paperwork, link you to lenders, and give you access to a vast inventory of used vehicles. Independent used car dealers have an older stock of used cars to increase your chances of finding an affordable vehicle.
If you want to enjoy a car buying process tailored to your needs, you may transact with a buy here, pay here dealer. These dealerships don't require you to have a credit history and help finance the vehicle at a high interest rate. A private party seller can be a friend or neighbor who's willing to sell you their car at a price that you won't find at a dealership.
Check the company out with your local consumer protection agency to learn more about their reputation. You may also look for the Better Business Bureau rating to determine whether they're worth your money. Book an appointment with the dealership or seller of your choice to test drive the vehicle.
3. Give the Used Car a Test Drive
A test drive will let you determine whether the used vehicle is a suitable model and make for your needs. You also get to assess its condition, legroom, headroom, and state of the seats.
When test driving the used car, check whether the engine light works and the clarity of the rearview and side mirrors. Use your sense of smell to look for gas leaks and check whether the turn indicators, brake lights, and headlights work. Schedule another test drive with a different seller if the vehicle's condition doesn't please you.
4. Hire an Independent Mechanic to Inspect the Car
Suppose the car has the basic features you would like, hire a mechanic to inspect it. A pre-purchase inspection usually costs between $100 and $200, depending on the type of vehicle. Most dealerships will allow you to take the car outside for the inspection.
A pre-purchase inspection will save you from incurring lots of cash on major mechanical repairs. The mechanic will identify the car's weaknesses that are difficult to notice during a test drive. They will also give you an accurate estimate of the repair costs if any repairs are needed.
5. Get a Vehicle History Report
A vehicle history report will inform you about the problems and the prior accidents the car had. You will also know the number of owners the vehicle had before deciding to buy it.
The report will also give insights into the car's title status, ownership, odometer readings, maintenance/service history, and recalls. It will also highlight the car's sales information and registration and inspection information.
You will pay for this report if you're buying the car from a private seller or get it for free from a dealership. Online sites that generate vehicle history reports will ask you for the vehicle's license plate number.
6. Negotiate and Close
When negotiating, make an offer that's lower than the asking price until you arrive at a reasonable price. Let the seller handle most of the talking to avoid getting way more than what you budgeted for.
Get the relevant paperwork done once the negotiations are fruitful. If you're getting a used vehicle from a private seller, apply for a temporary license plate. You'll incur a $5 service fee when applying for the temporary license plate from a DMV-certified agent.
7. Consider the Insurance, Warranties, and Add-ons
Once you sign the final paperwork, you may get offers for various vehicle protection products. Do extensive research before buying any of these add-ons. Only buy add-ons that the vehicle needs outside the dealership at an affordable price.
You need to have four types of coverage for your used car as required by Wisconsin's car insurance laws. They include underinsured motorist, liability insurance, liability, and uninsured motorist coverages. Ask for auto insurance quotes from several insurers to find a good deal.
Looking to Buy a Used Car in Wisconsin?
With the insightful tips explained above, buying a used car in Wisconsin should be a seamless process for you. The used car will only cater to your transportation needs if you know what to look for when shopping for one.
Count on us as the reliable source for getting a quality pre-owned vehicle in Racine, WI, and Columbus, WI. We are an independent car dealer with a mission of making car purchases efficient, transparent, and pleasant. Our experts will help you find your next ideal car once you contact us.