Trucks for Sale in Madison, WI
Posted Friday, Jul 16, 2021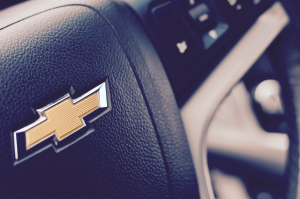 Are you looking for different options to purchase your next pickup truck? Do you want to finally purchase the pickup truck of your dreams, but have a tighter budget than most trucks call for? If so, then you need to learn all you can about used trucks for sale in Madison, WI.
Doing so can help you unload cost-efficient options during your search. You'll enable a higher return on your investment as well.
See below for an in-depth guide highlighting why you should consider buying a pre-owned truck, what to look for during your search, and so much more!
Why Buy a Pre-Owned Truck?
Did you know that a new car's value depreciates by as much as 20-percent the second that you drive it off the lot? To put that in perspective, you could end up paying a $50,000 car loan on a vehicle that's only worth $40,000 when you drive away from the dealership. 
Does buying a new car really make sense when you put it in those terms? Of course not! Fortunately, there's a better way to purchase pickup trucks for sale in Madison, WI, get the truck you've always wanted, and pay less for it: buy a pre-owned pickup trick. 
Doing so can help you unlock such benefits as:
Avoiding the aforementioned

depreciation of a new car

Lessen the taxes that you pay on the overall cost

Give you access to incredible warranties

Lower your car insurance premiums

Lower your monthly car payments (and overall cost, of course)

Access to the top-tier trim levels
The list goes on and on. As you consider whether or not to go the used or new car route, consider this question: are you willing to pay thousands more just to have the most recent version of the same truck? We think we know the answer.
What to Look for in a Used Pickup Truck
As you begin searching through used trucks for sale, there are a few key factors that you'll want to consider. Let's take a deeper dive into all of these factors so that you can make the best decision for your needs.
1. The Dealer You're Buying From
The pickup truck that you purchase is only as trustworthy as the car dealer that you purchase it from. As you might imagine, some used car sellers lack something to be desired. Unfortunately, there are even some that will try to sell junk or even stolen cars to generate a profit.
Fortunately, those nightmare situations can be avoided by simply searching through the inventory of a reputable Madison, WI truck dealership from the get-go.
Here at Gates Auto, we take tremendous pride in offering members of the Madison, WI community the best pre-owned vehicles in town. We have exceptional relationships with the best dealerships around, and only purchase cars/trucks that will give our customers the highest value possible.
We mainly focus on finding vehicles that have been traded in for a new car or those that are returned at the end of their lease agreement. The result is customers (like you) being able to find their dream truck at an affordable price.
2. Car History Report
If you only take away one lesson from this article, let it be this: you should never purchase a vehicle (truck or otherwise) that doesn't have a car history report attached to it. 
As we mentioned before, some used car lots try to hide the car's history to sell things like stolen cars, salvage cars, cars with multiple issues, and so forth. As long as you have a car history report to go off of, you have nothing to fear.
A car history report will allow you to read things like the car's previous number of owners, what they used the car for, the number of accidents (if any), sales history, odometer check, and so forth. All of our vehicles are backed up by AutoCheck by Experian, so you can have even more confidence in your purchase.
3. Take a Test Drive
Once you've found a few options on used trucks for sale in Madison, WI that you might be interested in, it's time to schedule a test drive.
This is the time that you can get a feel for the truck and whether or not it's running efficiently. Be sure to pay attention to how the truck handles, whether all features run as they should, how the truck stops and accelerates, and so forth.
You should also use this time to look at the overall condition of the truck. Is there any noticeable damage? Does it live up to the pictures you saw online?
Why Use Gates Auto
Here at Gates Auto, we're your one-stop-shop for your next pickup truck in Madison, WI. We pride ourselves on streamlining the customer shopping experience and lining you up with your next vehicle in a jiffy.
Once you've found your new truck in our inventory, we can help you find the proper financing for your budget. You can even get pre-qualified on our website to speed up the process even further!
We're confident that after taking a look around our site, you'll find several trucks that you want to schedule a test drive for!
Find Used Trucks for Sale in Madison, WI Today
Now that you have seen an elaborate guide on how to find the best-used trucks for sale in Madison, WI, be sure to use this information to your advantage.
Want to learn more about us? Be sure to read this article for more information on what you can expect when you buy a car from Gates Auto.
For more inquiries, please be sure to reach out to us either by phone at 920-463-3100 or by email at [email protected] and we will be happy to assist you further.