What to Expect When You Buy a Car From Gates Auto
Posted Tuesday, Jun 15, 2021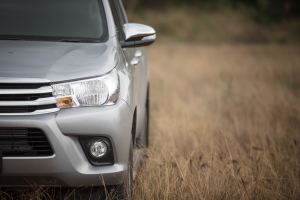 When you need a new set of wheels, a used car may be the right way to go. Not only can you save money, but you also can get a reliable car at Gates Auto. We offer a phenomenal inventory of pre-owned vehicles and a customer-oriented approach to service. 
We want you to find the car with the mileage, price, and style to suit your needs. Read on to learn what you need to know about buying used cars — and what you can expect when buying a car from Gates Auto!
Save Money Buying Used Cars for Sale
What's one of the key benefits of shopping at used car dealerships? You may be able to drive off the lot with a little — or a lot — more money in your pockets.
Insurance Will Be Cheaper
Getting in an accident in a new luxury car costs more than getting in the same type of accident in an older car. You'd need to spend more on repairs. And because of this, insurance premiums tend to cost more for newer cars.
A big benefit of going with a used car is that you may be able to swing lower car insurance premiums. Because the value of a used car is lower than that of a new car, you may not want to pay for all of the bells and whistles with insurance.
For instance, you may want to opt-out of collision coverage. This adds up to hundreds of dollars in savings each year. 
You Won't See Rapid Depreciation 
Driving a new car off the lot means its value will have just tumbled. And each year, you can expect the value to drop around 15% or so. The good news is that when you buy a new car, most of the significant depreciation already will have happened.
This translates to bigger savings for you. If you buy a car that's even just a few years old, you could be paying half of the original sticker price, depending on the car's specs. And if you buy multiple used cars in your lifetime, that adds up to tens of thousands of dollars in savings. 
Get a Better Car for Your Money
If you're on a budget, you may be able to get a better quality car for your money. For instance, if you're working with $15,000, you may be able to get a car that normally would sell for double that price. While it may have some mileage and light wear and tear, you'll be getting the engine, steering, and finishes that come with a higher-caliber car. 
Not sure if a car's within your budget? If you visit our showroom in Columbus, we can crunch the numbers for you. But if you're looking at our website, you'll just need to click the button that says Request a Quote next to the car you're interested in.
Choose from a Variety of Used Car Options
Another benefit of buying a used car is that you have a ton of options with different specs. If you're willing to be a little flexible, you can score a good deal on anything from a used luxury SUV to a minivan.
Determine What Type of Car You Need
Are you looking for a commuter car that gets good gas mileage? Or do you need a sturdier truck to haul lumber or furniture? Spend time on the front end of your car search defining what you need.
At Gates Auto, you can check the availability of a given car online. Suppose you're interested in an F150 from 2018 that we have on our site. Just click on the Check Availability button, fill out the quick form, and we'll let you know the vehicle's status.
Filter Options
Do you want a sedan or an SUV? Check out our pre-owned inventory online. When you've pinned down your preferences in a new vehicle, you can enter those attributes into our online search portal.
For example, if you just want to focus on cars within a given price range, you can do that. Or if you're more concerned with getting a manual transmission or hatchback vehicle, you can tailor your search to that criteria. At Gates Auto, we update our inventory regularly with images and stats, so you'll want to check back — or call us to see what's coming. 
Locate the Car You Want
At used car dealerships, the inventory is constantly changing and covers a broad range of options. But when you visit our showroom, you may not see the exact car you want. That's okay — we can help you find your desired vehicle! 
As Wisconsin's largest indoor showroom, we are well-connected. Fill out our online form with the make, model, and desired features in your ideal car. And if you're looking for a car with mileage below a certain threshold, you can indicate that, too.
After you provide your contact information, we'll search and get back to you. You're also welcome to do this in person!
Test Drive a Used Car
The test drive is one of the most important parts of the car selection process. You want to find a comfortable and reliable ride. And at Gates Auto, you can save time and schedule your test drive online.
Listen for Unexpected Noises
Turning the ignition should have a familiar sound to it. But if you start feeling vibrations or hearing unusual noises, that's a reason to ask questions. And a car that struggles to fire up may indicate that the battery is nearing the end of its life. 
If you can't identify a noise, it may be good to have a trained technician take a look at a used car. A qualified mechanic can help you determine if there are any red flags. And even if the car doesn't require any major fixes, they'll be able to tell you what will need to be addressed first — and how much you should expect to pay. 
Check the Acceleration
Does the car accelerate smoothly? And when you press the brakes, are they responsive? These are some of the critical questions you should be asking during a test drive.
You can trust that you won't be rushed during the test drive at Gates Auto. We want you to get a feel for a vehicle because we know that each one offers different strengths.
You can try highway driving and in-town driving. You can even parallel park during the test drive. Take your time, drive on different types of roads, and ask questions.
Pay Attention to Ride Comfort
If you're planning a lot of cross-country road trips with the family, you want a comfortable ride. Consider the amount of lower back support, for instance, as well as the quality of the headrests. 
And when you start the car, the dashboard should be free of any warning lights. This means that the car's computer doesn't see any problems with the car's main systems. A clear dashboard can provide peace of mind!
You Can Check a Car's History
When you're looking at used cars for sale, it's smart to look at a vehicle's history. You'll want to know what kind of repairs it's needed, as well any other issues that may affect its future.
Check the VIN
A car's VIN is your car's unique number and it consists of 17 characters. Like fingerprints, VINs all are different. So you can think of it as the best way to learn more about your car's specific history.
Our online inventory of used cars for sale indicates the VIN for each vehicle. That makes it easier for you to learn about a car's history, recalls, claims, or thefts. You can also learn where a vehicle was built and assembled, as well as its unique serial number.
Read the Vehicle History Report
With the VIN, you're able to check the vehicle history report for a car. You can do this for free through the National Insurance Crime Bureau (NICB) and other convenient sites. Through these sites, you can learn about manufacturer warranties and the selling history.
Some sites offer a price history and predictions on when it's smartest to buy particular models. And you'll see things like the car's mileage and how former owners used the car. You may not be able to see every service record, but if you're able to see some of it, that should indicate that the car was maintained reasonably well.
Ask About Vehicle Recalls
Just because a car has been recalled at some point doesn't mean you should avoid it. In many instances, recalls involve replacing a part to ensure that the vehicle is safe to drive. As long as any recalls have been addressed or will be addressed before purchase, you will be getting a safe vehicle.
Vehicle history reports won't have the names of any previous individuals who've owned the car. You may not be able to see some of the most recent work done on the car, either. But with a car from our lots, you can trust that we're providing as much information as possible.
Evaluate the Engine
Since the engine is vital to a car's ability to run, make it a priority when you're looking at a used car. Good used car dealerships will be able to tell you about the engine's condition upfront. At Gates, we'll find the answers you need.
Listen, Look, and Smell
When you start a car's engine, it shouldn't sound labored — or loud. And it shouldn't be rattling. If you have any concerns about what you're hearing when you take a car for a test drive, don't hesitate to ask about it.
A car that emits bluish smoke from the exhaust pipe could have engine problems. Similarly, if you smell something like burning oil, that's a bad sign, too. It could mean that oil is leaking outside of seals. 
Watch the Engine Temperature Gauge
The car's engine temperature should stay stable when it's operating, too. This means that the dial should be roughly in the middle of the temperature gauge. An engine that's too warm could be overheating or losing coolant. 
Sometimes a temperature sensor can go bad and provide a false reading. Without a proper reading, you risk an overheated engine and poor mileage. Check to see if the car's performance aligns with what the temperature gauge is telling you.
Check the Rest of the Car
While the engine's the star of the show, you'll want to check out other parts of the vehicle, too. Our team can walk you through some of the common considerations for each car that you test drive.
Test the Controls
Check to make sure the lights and windshield wipers function properly. Likewise, give the AC and heater a test. Your car should have doors that lock and mirrors that work, too.
If there are any issues we're aware of, we'll let you know. Once you find a car that meets your criteria, we'll work with you to track down all available rebates and incentives to give you the best price. 
Examine the Car's Body
When you look at the outside of the car, do you notice any dents or scratches? While these may be harmless scars from a run-in with a shopping cart, they could indicate more severe issues. Also, use your judgment to see if the car's level of wear and tear seems reasonable given its mileage.
Look for an even paint finish, and check for any indications of hasty paint or welding jobs. These are telltale signs of questionable repairs. If you notice anything concerning, take note of it for an inspection, or ask.
Look at the Tires
Does the car need new tires? Tires that have under 3 millimeters remaining in their tread won't have much life left. The tire tread should be even, too. If not, it may indicate that they are past due for a rotation.
Uneven tire tread also could indicate a worn-out suspension or need for a tire alignment. A new tire could cost over $100, so keep the tire condition in mind as part of your overall cost.
Get Pre-Qualified at Gates Auto
When you shop for a used car at Gates Auto, you can take care of getting pre-qualified for financing at the dealership. There's no need to worry about completing this step ahead of time. Getting pre-qualified at Gates shows you what you can afford while saving you time.
Avoid Sharing Your Social Security Number
Many financial forms ask you to divulge private financial information. But we won't do that during the pre-qualification process. You won't need to disclose your social security number at this stage.
Are you wondering, "Do I have the financial numbers to even look for used cars near me?" By filling out a simple application, you can get pre-qualified. You'll instantly discover which cars fit within your budget.
You Won't Impact Your Credit Score
Best of all, going through the pre-qualifying process won't hurt your credit score. When it's checked as part of the pre-qualifying process, it's considered a soft inquiry.
You may see the soft pull on your credit report. But since the inquiry is being used to determine if you qualify for certain vehicles, it's not an official loan application. As a result, your credit score won't change. 
Understand the Additional Costs of Car Ownership
At this stage in the process, be aware of other costs that you'll incur as a car owner — especially if you are new to ownership. Set aside money each month for gas, insurance, and general maintenance. Consider your commute to work and how often you'll need to fill the gas tank.
And as you prepare to apply for credit, weigh the terms of loan options. With a longer-term loan, you'll have lower monthly payments but pay more in interest over time. Even so, this might provide a more immediate solution to purchasing a car.
Apply for Credit
Finding financing for your vehicle shouldn't be a hassle — and it won't be with us. When you choose to do financing through us, we aim to make the credit process as simple as possible.
Find the Best Financing
Our in-house financing process is as easy as filling out a form online. And if you need help understanding why we ask for specific information, don't hesitate to ask us. One of our team members is happy to walk you through the process.
Don't worry about your credit score, either. Even if your score isn't in the top bracket, that won't prevent you from buying a car at Gates Auto. 
And while you can take advantage of our in-house financing, you may opt to go with another lender, too. We are experienced in working with other lenders and will make the process efficient and smooth. 
Apply as a Buyer or Co-Buyer
At Gates Auto, you can apply for credit online. And you can do so as a buyer or co-buyer if you're purchasing with a parent, spouse, or another person. 
For either option, you'll need to enter your address and employment information. You will need to add monthly home or apartment payments, as well. Additionally, you'll be asked to include the details of the car you're interested in.
Consider what down payment you're planning to make. And if you're hoping to do a trade-in, our online form asks you for a few details about your existing car. From there, you'll just need to submit the form through our website.
Make Payments Online
By making payments online, you get an efficient way to work toward paying off your car. Just access our website, click the link to make a payment, and enter our secure payment portal. 
As a bonus, when you make regular and on-time car payments, you'll help improve your credit score. This is particularly true if you don't have an established credit history of making payments to a lender. You'll also help build a mix of credit types, which can help build your status as a credit-worthy individual
Read Over and Sign the Documents 
When you're ready to sign on the dotted line for a used car, the process is efficient with us. In fact, you can do everything online if you would prefer.
Ask Questions
Since you're working with a budget, feel free to ask questions about other fees associated with the car. With used cars for sale, you are less likely to encounter additional fees. These additional fees include destination fees, processing fees, and warranties.
You'll want to ask about the title and registration fees, and the sales tax. These generally are unavoidable fees. Even though it's annoying to pay the title and registration fee, you may gain quicker access to plates by doing this through a used car dealer.
Any of our specialists are pleased to guide you through this process, too. They'll help you know the next steps regarding your current license plates, insurance, and any other questions you have.
Expect Great Customer Service and Free Delivery
Great customer service is a hallmark of the experience at Gates Auto. We're open 6 days a week and eager to help you in your car-buying journey. We'll even bring your car to you.
Yes, that's right — you can get your car delivered! Whether you're short on time or unable to reach our dealership in person, sometimes a little help can make your life easier. We'll deliver your car for free within 100 miles of our locations. 
Find the Car You Want
At Gates Auto, you'll get quality customer service to help you find the right car. From the test drive to the paperwork, you'll experience excellent service throughout the process. Determine what type of car you would like, and head to Gates Auto for assistance.
When you're ready to land the best vehicle, contact us and check out our showroom!