Bad Credit Car Loans in Wisconsin: How to Drive Away Happy
Posted Sunday, Mar 14, 2021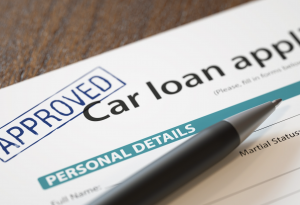 Have you had challenges with your credit score? If so, you aren't alone. 
According to recent reports, around 30% of all Americans have scores of 580 or lower. These fall into the "fair" or "very poor" credit scoring ranges as identified by the Experian reporting bureau.
While low credit scores can make it challenging to secure financing from traditional lenders, you can still pursue the car that you're eyeing. The key is simply knowing where to look and which routes to try.
Here in the Badger State, there are options for bad credit car loans. Today, we're taking a look at how to approach this next step with confidence. 
Typical Financing Terms for Bad Credit
Before we dive into the different avenues to pursue, we need to cover a little bit of groundwork, first. It's important to go into this process with a clear understanding of how an auto loan works and the terms you can expect. 
While it isn't always the case, the general standard is that loan applicants with higher credit scores can get more favorable and competitive rates from lenders. In short, this is because the lending agencies see them as responsible and low-risk borrowers. 
If you're looking to get the best deal possible on an auto loan, experts explain that it's best to start with a credit score of at least 700 or higher. Unsure about the credit score breakdown? Let's take a quick look. 
Understanding Credit Score Categories
There are three primary credit reporting agencies. These include TransUnion, Equifax, and Experian.
You're entitled to one free credit check per year, from each of the above agencies. It's essential to know your score, as it will come into play any time you apply for a loan, request a higher credit card limit, or even apply for a job. 
There are five different categories that your credit score could fall into. These include:
Excellent/exceptional credit: Credit score of 781 to 850

Good credit: Credit score of 661 to 780

Fair credit: Credit score of 601 to 660

Poor credit: Credit score of 501 to 600

Very poor credit: Credit score of 300 to 500
While a low credit score might be a setback, it doesn't have to prevent you from purchasing a vehicle you love. There are some dealerships who are willing to work with you to find a financing solution that you feel confident signing. 
The only caveat? Loans administered to applicants with fair to poor credit will often include higher interest rates and less favorable terms. 
Average Car Loan Interest Rates
Curious to know the interest rate that you could receive if you applied for an auto loan today? While these numbers are subject to change, it helps to have a general understanding of lenders' interest rate tables. 
Just as credit reporting bureaus divide borrowers into different categories based on their credit scores, they also identify different borrower types. Those with exceptional credit are known as "super prime" borrowers, while those with poor credit are recognized as "subprime" or "deep subprime" borrowers. 
Let's review the current estimates that you can expect when you apply for an auto loan.
New Car Interest Rates
If you're in the market for a brand-new car, you'll find that your proposed interest rate fluctuates depending on your credit score. Here are the most recently reported rates:
Super prime borrowers (score of 781 to 850): 3.24%

Prime borrowers (score of 661 to 780): 4.21%

Non-prime borrowers (score of 601 to 660): 7.14%

Subprime borrowers (score of 501 to 600): 11.33%

Deep subprime borrowers (score of 300 to 500): 13.97%
Used Car Interest Rates
Typically, loans for used cars will carry higher interest rates. This is because these cars are older and pre-owned, thus making them more susceptible to breakdowns and repairs. 
Currently, the average interest rates for used car loans are as follows:
Super prime borrowers (score of 781 to 850): 4.08%

Prime borrowers (score of 661 to 780): 6.05%

Non-prime borrowers (score of 601 to 660): 11.41%

Subprime borrowers (score of 501 to 600): 17.78%

Deep subprime borrowers (score of 300 to 500): 20.67%
Just as your interest rate is lower the higher your credit score is, the opposite also holds true. The lower your credit score, the higher interest rate you can expect to pay. 
The takeaway? While people with low to very low credit scores are not always approved for an auto loan, certain lenders could agree to extend them credit, albeit at higher rates. 
Let's take a look at a few real-world examples to explain how the scenario works. 
A Tale of Two Credits: Car Shopping Example
Say Person A and Person B went to the same dealership to purchase a used car. Each individual has a $1,000 down payment and is seeking a loan that they can pay off in five years. 
Both drivers select the same car model off the lot. It's a used SUV that costs $15,000. Thankfully, the dealership has two of the same exact cars, ready for purchase. In reality, this would be an unlikely scenario, but for the sake of this example, let's go with it!
Although they're alike in so many ways, Person A and Person B have one major difference between them: their credit score. 
Person A has an excellent credit score of 800. This is 50 points higher than the 750 cutoff that designates excellent credit from good credit. 
On the other hand, Person B has poor credit, with a score of 630. 
Due to their excellent credit standing, Person A is able to secure an auto loan at a 5% interest rate. Person B also manages to get a loan for the same model, but the interest rate is 11%. 
Due to these differences, Person B will wind up paying more money for the vehicle over the five-year financing period. 
How to Improve Your Credit Score and Lower Your Rate
If your auto purchase is time-sensitive, your options will be more limited when it comes to lowering your interest rate.
On the other hand, if you have a little time and can delay the big purchase just a little, then you may have the opportunity to improve your score. 
One reminder to keep in mind? Every time you apply for a loan, the lender will perform a credit check. These can go against your score and cause it to lower. As such, it pays to time your application strategically.
That's why it's important to ask each lender if they'll pull a hard or soft credit inquiry while reviewing your application. 
A soft credit inquiry is one that does not affect your credit score. However, a hard inquiry will usually lower it by a few points. If you have multiple hard inquiries within the same general time frame, your score could lower by a significant amount. 
The good news? Certain credit reporting agencies, including FICO and VantageScore, will count all credit inquiries of the same type as a single inquiry, as long as the searches are conducted close to one another. VantageScore does this for inquiries conducted within the same 14-day period, while FICO allows up to 45 days. 
If you're still shopping around, check to see if the lender would be willing to pull a soft credit check only. This way, you can gather approximate interest rates from each option on your list. Then, when you're ready to make a final selection, you can allow the lenders on your short list to pull a hard credit inquiry. 
Want to improve your odds of a favorable outcome even more? If so, here are a few steps to follow when you're ready to begin.
Review Your Credit Report Carefully
Did you know that one in five people finds an error on at least one of their credit reports?
Often, these errors are minor and relatively inconsequential. For instance, your personal data might need updating. However, there are other issues that are significantly more important and can have a negative effect on your overall score. 
Some of the most commonly reported examples include:
Reporting closed accounts as open

Incorrectly reporting some accounts as late or delinquent

Accounts with incorrect balances or credit limits

Duplicate account entries
Credit reports aren't exactly the most riveting documents in the world to read, but they're full of valuable information. 
Go through each report with a fine-toothed comb and compare the different reports to one another. If you notice any errors, take the time to report them to the credit bureau immediately. Inaccurate data could lower your score and increase your interest rates. 
Know What You Can Afford
Be as realistic as possible when you set your budget for a new car. Some lenders may try to convince you to agree to longer repayment terms, offering lower monthly payments if you stretch your loan six or seven years. 
While this concept might sound intriguing, calculate the long-term costs that you'll wind up paying. In addition to your regular payments, there's also the overall costs of car ownership to consider, such as:
Accepting a longer loan term will usually require you to pay more in interest over the total lifetime of the loan. Especially if you're not financially stable yet, this could mean owning more on your car than it's actually worth. If you decide to sell or trade it in down the road, this can create major challenges. 
Be Prepared With Documentation
Your credit score is only one record that a lender will look at when determining whether or not to offer you a loan. They'll also look at your income, your insurance, and much more.
Before you head into a meeting with a prospective lender, assemble a few critical documents beforehand. The most important ones to remember include:
Proof of employment

Proof of insurance

Proof of residence
All of these documents help lenders to understand your creditworthiness and responsibility. If you can show evidence that you hold a steady job, protect your assets covered with insurance, and own or rent property, this can speak volumes and help build your positive financial profile.
Build Your Credit
Again, this step takes time but it's always worth it. 
By paying your bills on time and absolving lingering debt, you can help build your credit score back up. If you've fallen behind on payments or consistently miss them, you may be surprised by the major difference this step can make. 
Concrete action items you can start doing include:
Sign up for automatic draft payments, so you never miss one

Pay utility and cell phone payments on time

Keep new balances low on credit cards

Only open new credit accounts as needed
While you might be tempted to close any unused credit cards, it's actually a smart move to leave those open. As long as you're not paying any money in annual fees, they aren't hurting you financially. In fact, closing them can negatively affect your overall credit utilization ratio.
Use a Co-Signer
In a rush to choose a car? If you can't afford to wait, you could always consider adding a co-signer to your auto loan. 
A co-signer with solid credit can help improve your chances of securing a favorable rate. 
However, keep in mind that this other individual will also assume the financial responsibility of the loan, so it's important to discuss the terms and responsibilities beforehand. If you can't pay the loan terms on time, they will be the ones responsible for doing so. 
Boost Your Down Payment
If your credit score is already low, there is one way you can help improve your loan terms and prove your financial responsibility to lenders. This requires bulking up your down payment. 
A fair or poor credit score, coupled with the bare minimum down payment, is a red flag in the eyes of your lender. If you become delinquent on the loan, the lender has to assume that risk and could repossess your vehicle.
Sometimes, a borrower might have a sub-par credit profile but a significant amount of money stored away in savings. If you can use this money to put a down payment on your auto loan, you can boost your likelihood of driving away with the car you want.
Why is this the case? 
Not only does a high down payment reduce the risk for lenders, but it also reduces the overall amount of money that you have to borrow. In turn, this can lower your interest rate. 
Remember that lenders will evaluate your loan-to-value ratio when deciding your terms, so the less of a gap you have between these two numbers, the better you'll stand financially. 
Shop With Different Lenders
Research all of your available options for lenders. Let's review some of the top places to try.
Banks and Credit Unions
Traditional banks or credit unions are one option to consider when you're ready to start shopping for an auto loan. However, unless you're already very familiar with yours and have a good relationship established there, you might find that it's difficult to find favorable rates. 
These institutions aren't usually set up to cater to drivers that have poor credit. As such, you might be able to get a loan, but you'll wind up paying far more in interest.
Online Lending Agencies
To save time, it's important to look for agencies that specialize in helping individuals with bad credit reclaim their financial footing. Today, many online lending agencies are designed specifically to do just that.
If you're local to the area, hop online and search "bad credit auto loans Wisconsin". 
This is a great way to find both national and regional programs that cater to Wisconsin drivers. Often, you'll be able to apply for prequalification right on a lender's website! If this is an option, go ahead and pursue it. 
Even if you don't partner with the lender, you can still use this tool to discover your estimated loan rate and the terms that you may qualify to receive. While prequalification doesn't guarantee that you'll be awarded an actual loan down the road, it does give you a barometer with which to measure the other quotes you receive. 
Your Car Dealership
Increasingly, car dealerships are handling their own financing activities in house. Usually, these companies have strong relationships with local banks and finance companies. 
Sit down to speak with the representative and explain your case. Describe the steps that you're taking to improve your credit score. Even if the number is low, your dealership can usually find a partner in their network that will agree to approve your loan application. 
In certain cases, dealerships will even have designated financing departments created to assist buyers with fair to poor credit scores.
Like other online lending agencies, the dealership in question may also allow you to pre-qualify on their website. 
At Gates Auto, you can take care of that step with our online prequalification form. The inquiry is a soft credit pull that will not affect your credit score.You do not have to enter your social security number.
Once you enter your information, you'll instantly see vehicles you pre-qualify for, right on our website. We offer in-house financing that allows us to provide loans to customers with any credit score. 
Our team works closely with other lenders as well to provide you with a convenient, easy car buying experience. Before you even visit us in person, you can get a great deal in only five simple steps.
You can apply online in a matter of minutes, using our electronic form. Once everything is set up and your loan is approved, you can make direct payments through our online portal. 
Use Your Car Loan to Boost Your Credit
As long as you make your money payments on time, a car loan can significantly improve your credit score! Regular, timely payments prove that you're financially responsible.
This payment history will be added to your account, where it can boost your overall score over time. In addition, auto loans help to diversify your credit profile, which can have a similarly positive effect on your score. 
At the same time, keep in mind that the pendulum swings both ways. If you're fortunate enough to secure a car loan with bad credit, your score could dip even further if you fail to make your routine payments by the date that they're due. 
Be Treated With Respect
Many car shoppers with challenged credit report disrespectful treatment at most dealerships. At Gates Auto, we use the Golden Rule for all customers, no matter their credit score. We have customers who drive in from other states because of a great experience their friend or family member had with our team. We also provide free delivery within 100 miles of our locations! 
Even if your credit score isn't where you want it to be, get in touch with our sales department and we will be able to help you. We have steps in place to help you apply for credit, secure pre-qualification, and make online payments via our portal. 
If you're searching online for "bad credit car loans Wisconsin", then you've come to the right place!
If you have any questions or want to get in touch with our team, you're always welcome to contact us.